Kieron Tyler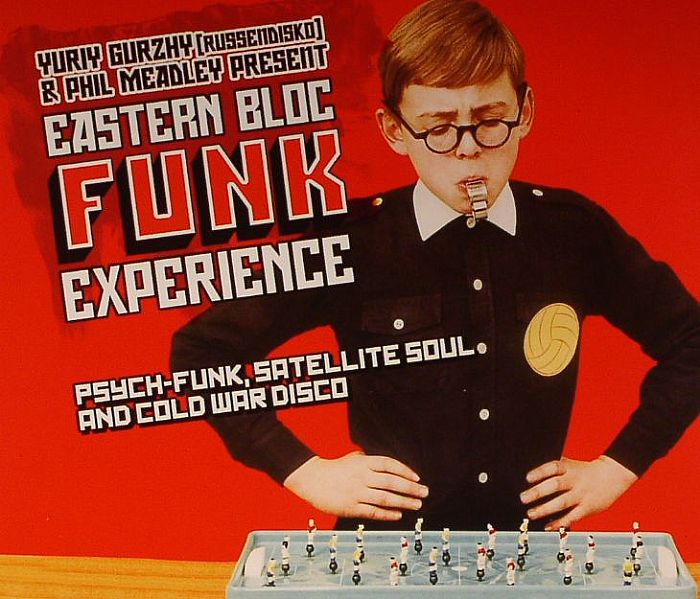 It's a moot point whether it was possible to feel the funk behind the Iron Curtain, but thanks to DJs Yuriy Gurzhy and Phil Meadley a window has been opened that suggests a few brave musical souls were aiming at the feet.
Czechoslovakia
's Marta Kubisová and Hungary's Sarolta Zalatnay feature here, and are well known from being compiled elsewhere. But this comp goes further into both those countries and East Germany, Poland and Yugoslavia. Cherry-picking the otherwise
Schlager
or jazz-filled catalogues of artists who made it onto state-run labels makes
Eastern Bloc Funk Experience
a pretty consistent listen, leaning towards the disco-funk, jazz-prog, soundtrackish end of things. "Igraj Sa Njom" from Yugoslavia-based Serb Ljurbomir Sedlar betrays a fondness for Santana. "Za Górą Gór" by Graźyna Lobaszeweska & Ergo Band would – despite the language barrier – fit snugly on a Blaxploitation soundtrack. "Disco King" by East Germany's Gruppe Centrum begins as a ringer for Talking Heads' "Life During Wartime" (even though it's from 1977, three years before the T Heads's track). There's nothing musically earth-shattering here, but it's still an essential peak at a rarely seen side of pop's pre-Glasnost coin.